Best of Raising Kids Wild 2017
This past year has been a whirlwind of change for us experiencing all 4 seasons. We visited many waterfalls, climbed a few peaks, and played in the snow. Here is a roundup of our favorite posts of 2017.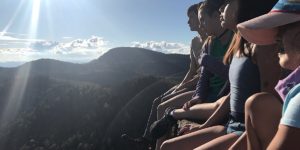 Our love of exploring outdoors wouldn't be complete without some most-loved tools to help us do it. If your little one is showing signs of expanding his/her curiosity of nature like ours did (taking home treasured rocks and noticing our bird friends), then be sure to read 7 Things a Budding Naturalist Can't do Without for tips and suggestions for making a day spent outside an exploratory one that will make your trips even more memorable. We still use some of these!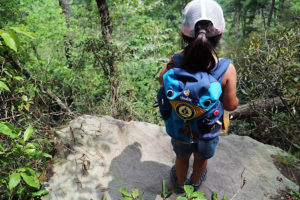 Diversity and inclusion were always on our minds this past year, maybe yours too? In Who to Follow 2017: Instagram Outdoor Families Pt. 2, I introduced some friends I made on social media that I felt really embodied what a typical adventuring family is like. This 2-part series was something that fellow blogger Melissa (Chasqui Mom) and I needed to share and remind us all that outdoor families have many faces and backgrounds. You can read about more awesome outdoor families from Melissa's first part.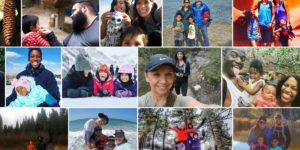 If you're constantly trying to figure out How to Keep Your Tween or Teen Interested in the Outdoors, then know you're not the only one. For the first time, getting our BKs (big kids) out of the door was more of a challenge. Instead of working against time, we found ways to connect with them while still enjoying our favorite activities.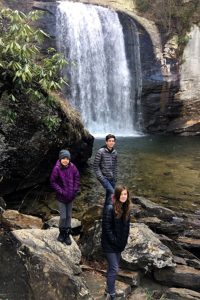 We love Kids in Parks and their mission to get kids "unplugged" and outside playing again. Since moving to Asheville, we've learned that their nationwide program is successful because kids and adults alike can Find Adventure and Win Prizes with TRACK Trails. TRACK Trails are guided activities in parks, trails, and any other accessible public space where kids make connections to nature. When you complete an activity, you then log your experience into their website to earn prizes. Where there are TRACK Trails, there are hours of fun for the family. We are so happy to continue to foster our relationship with such a fantastic outdoor network here in the Blue Ridge Mountains.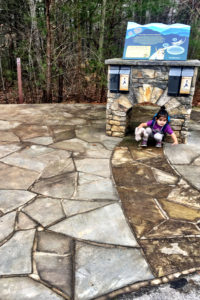 Our last favorite post of the year (not surprising!) is a milestone: Poppy learned to drink from a water filter on her own– Our HydroBlu Sidekick Review + Giveaway was a huge success and learning experience. Teaching kids how to filter water is a must and this awesome product from HydroBlu is simple and fun to use for newbies.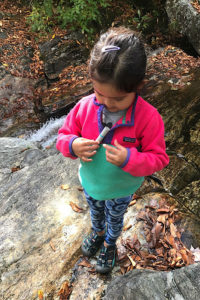 Did you have a favorite read that we missed? In addition, what would you like to read about on the blog? Leave a comment or give us your opinion–as always we are forever grateful for the outdoor families community and all the love, comments, likes, and shares this past year. 2018 will be about lots of getting out of our comfort zone and getting outside, of course!