Asheville Hiking Guide for Families: Top Easy Trails to Explore
Spring is the perfect time to get outside and explore the natural beauty of Asheville with your family. With warmer weather and blooming wildflowers, there's no better time to hit the trails and discover the best easy hikes in the area. From breathtaking mountain vistas to scenic waterfalls and winding creeks, Asheville has something to offer for every nature-loving family. So pack your hiking boots, grab a picnic lunch, and get ready for an adventure on one of Asheville's best family-friendly hiking trails.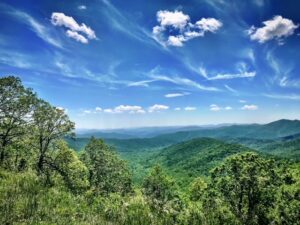 Here are some of the best easy hikes in Asheville for families to do together within city limits and beyond:
In addition to being great for families with young children, these easy hikes also offer added benefits for big kids. Hiking is a fantastic way for kids to build confidence and self-esteem, as they challenge themselves physically and mentally. It's also a great opportunity for families to bond and spend quality time together, away from screens and other distractions. By exploring nature together, kids can develop a deeper appreciation for the environment and a sense of responsibility to protect it. Plus, hiking is a great way to stay active and healthy, which is important for kids of all ages.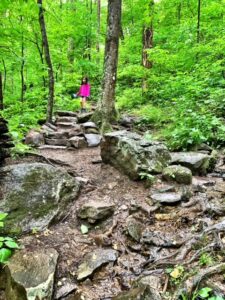 So whether you're exploring Asheville for the first time or looking for a new family adventure, these easy hikes are a great place to start. No matter which trails you choose, be sure to bring plenty of water, snacks, and sunscreen, and always stay on the designated trails to protect the fragile ecosystem of the mountains. Don't forget to check each website for any updates or changes before planning your visit.
Happy hiking!