Celebrate National Trails Day 2017 in Asheville
This year for National Trails Day we are hosting a hike on behalf of Family Trails to keep encouraging families big and small to get outside. The American Hiking Society lists thousands of hiking events across the country and our hike will be among them.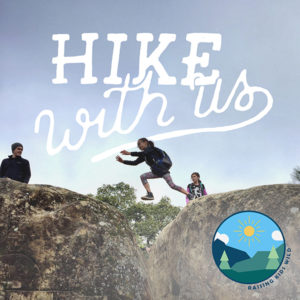 Pink Beds is a loop trail suitable for all skill levels in Pisgah National Forest. Some of the notable features of the loop include streams, bridges, and a beaver-made wetland area that is perfect for exploring. This particular part of Pisgah is about 55 minutes from where we live but since we are in the mountains, this is generally the amount of time we spend traveling to most hiking destinations here in Asheville.
Some amazing provisions will be available while supplies last:
For more details on this fun hike, please RSVP through the Facebook event link.
You can also find the event by searching for "Harper #FamilyTrails Hike" on the American Hiking Society's website.
We hope to meet more Asheville outdoor families or anyone wanting to get outside and celebrate National Trails Day. For more stories (besides our blog!) on why we love spending time outside together, read our featured guide section on the Family Trails website.
Happy trails!