I Won A Necklace on Instagram and It Was Made For Me
I usually tell myself that I won't win when it comes to contests. But I recently won the "Mama Bear" necklace by Rebekah Gough through a contest via HealthFest on Instagram.
AJ the food-conscious mama behind Healthfest, 'grams some pretty awesome recipes that have caught my eye the past several weeks. She teamed up with talented jewelry designer, Rebekah from Seattle to host the contest. She is also a mother of 4 –so there's that too. It's almost like the contest Gods handpicked this one out for me!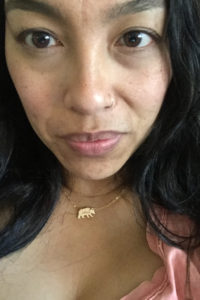 Let's look at the necklace in detail. It's a bear. With the word "Mama" stamped on it. Mama + Bear = ME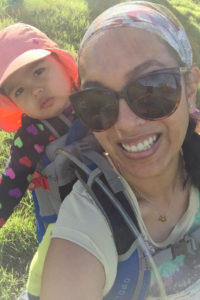 Here's another one of me with my little baby bear on my back during our hike today. Only fitting that the necklace made an appearance because it's beautiful, and I won it, and it will be seen– even if cows, hawks, and butterflies were the only ones to witness it.
Ending Plug: Follow Aj from HealthFest on Instagram for all things super healthy and shop Rebekah Gough for gorgeous, handmade jewelry.