Making Our Way Through The Trails Challenge
So far we have gone on 7 hikes since the start of the new year and logged over 15 miles. To complete the challenge we would have to log 26.2 miles and we are almost there. We usually hike on the weekends and try to alternate our favorite trails to visit with new ones we've never been on before or haven't done in a while.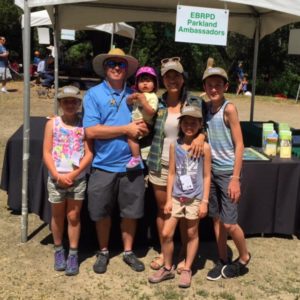 Last year we completed over 26.2 miles and we even visited some new trails we've never been on. We use the Map My Hike app to track our hikes and Map My Run for my runs during the week.
What I love best about the Map My Hike app is being able to see our last route and then seeing any gains we've encountered. I like to share these findings with kids so they can be proud they've reached a certain milestone or see how high they've climbed–awesome motivation when you're doing the trails challenge as a family.
I can't wait to do our next hike now that there's some water flowing–Mt. Diablo State park, Donner Falls (thanks to Instagram hike-stalking.)
Do you have a trail you haven't been on but want to explore this year? Share them with us in the comments below.
Happy adventuring!