Gear Review: Darn Tough Socks
One of my most favorite items I own will last forever. Darn Tough Socks Micro Crew/ankle Cushion sock is the most comfortable and only sock I'll wear hiking now. Darn Tough has been in the sock-making business for over 36 years so they really know their stuff when it comes to comfort, breathability, and performance and it truly feels that way when you slip them on.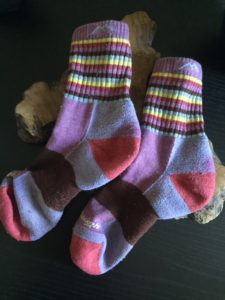 Can we take a look at the colors, though? What I love about the crew is they are not too thick when I wear my boots and my feet don't get hot at all. I should also bring up, there is minimal pilling after washing and the reinforced toes and heels prevent any rubbing or blisters. Thankfully, I have not needed to wear a second pair of socks underneath these.
The ankle crew is equally amazing with the same reinforced toe and heel, smooth, wool finish, and breathability.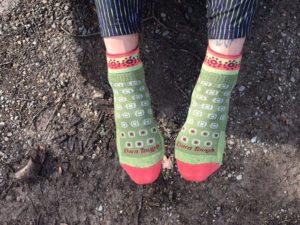 When I said these socks will last forever I meant it. You can return your socks at anytime (right to the owner himself, no less!) if they wear out. You will get a brand new pair in return, just in time for your next excursion. This lifetime guarantee will minimize your worry around wearing your socks out, so you can focus on enjoying your experience outside.
Have you tried Darn Tough Socks yet? What do you think of them? Have you had to utilize the lifetime warranty, and if so, how was your experience? For more ways to wear Darn Tough socks or for more information on their lifetime guarantee, visit their website here.